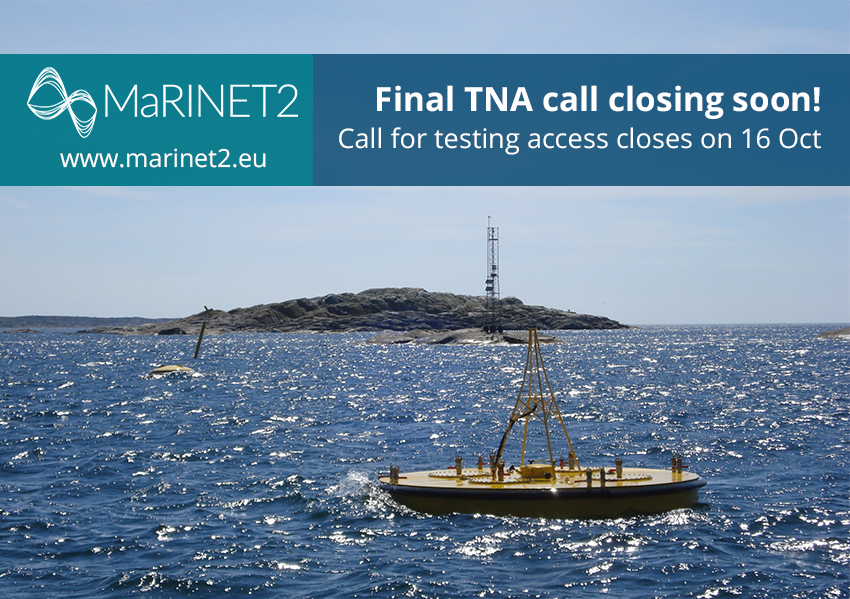 MaRINET2, the Marine Renewables Infrastructure Network, is composed of 39 organisations who collaborate to progress offshore renewable energy technologies in Europe. It aims to accelerate the development of wave, tidal and offshore wind energy technologies and infrastructure by opening up access to test facilities across 13 European countries.
The first four MaRINET2 calls awarded €4.8 million in free testing access, delivering over 400 weeks of free-of-charge testing at the MaRINET2 network of facilities.
The fifth call for proposals runs from 1 September to 16 October 2020 and will fund test programmes in operation between 18 January – 17 July 2021.
To find out if you're eligible for support, contact us directly, or visit the MaRINET2 website: http://www.marinet2.eu/facilities/application-procedure/